For those of you who have put some building fund contributions in, here is a note to let you know how we are progressing on the repair list. This week we were addressing some of last year's wind damage as part of our spring cleanup/repairs:
The vinyl soffit that was broken and sagging on the back shed has been replaced with new metal soffit. The picture shows the finished work. Thanks to Reino for helping to take care of this. That should help keep the wasps, bees, and other critters out, and since it is no longer one long piece, it should resist future wind/ice/snow damage much better.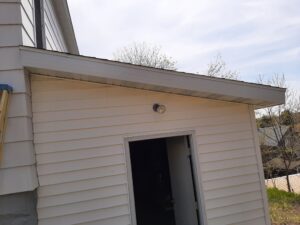 The corner siding pieces that were loose/dangling between the shed roof and the church roof were also repaired.
The missing aluminum facia piece on the back will be next on the list. (also pictured) We needed a bit more material to fix this and it is custom bent/made to fit.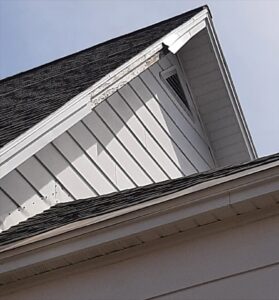 We raked about a wheelbarrow load of parking lot gravel out of the grass and back into the parking lot. Put the sod back, etc. Should be able to mow now when needed. Also, the storm windows are off for the summer. We will need to do some paint work on the wooden frames, and glass on the storms will need to be re-glazed before next year as much of the putty is dried out and falling off. For now though, the windows can be opened if we get a hot few days.
Our first daffodils from the naturalization process in the front of the yard are now blooming. Looks like we will have some success with the "cross" Hyacinths as well. So everything planted last fall looks like it will bloom this spring except the crocus's which grew, but were a little yellow and few actually bloomed… they may not have liked the soil it seems or may want another year to settle in and be strong enough to bloom. So, if you planted your Easter flowers in the yard this year…. they should look like these, or the hyacinth's coming up in my yard Pic attached) next year for you. These are just the leftover flowers I've been putting in this spot for the last couple of years.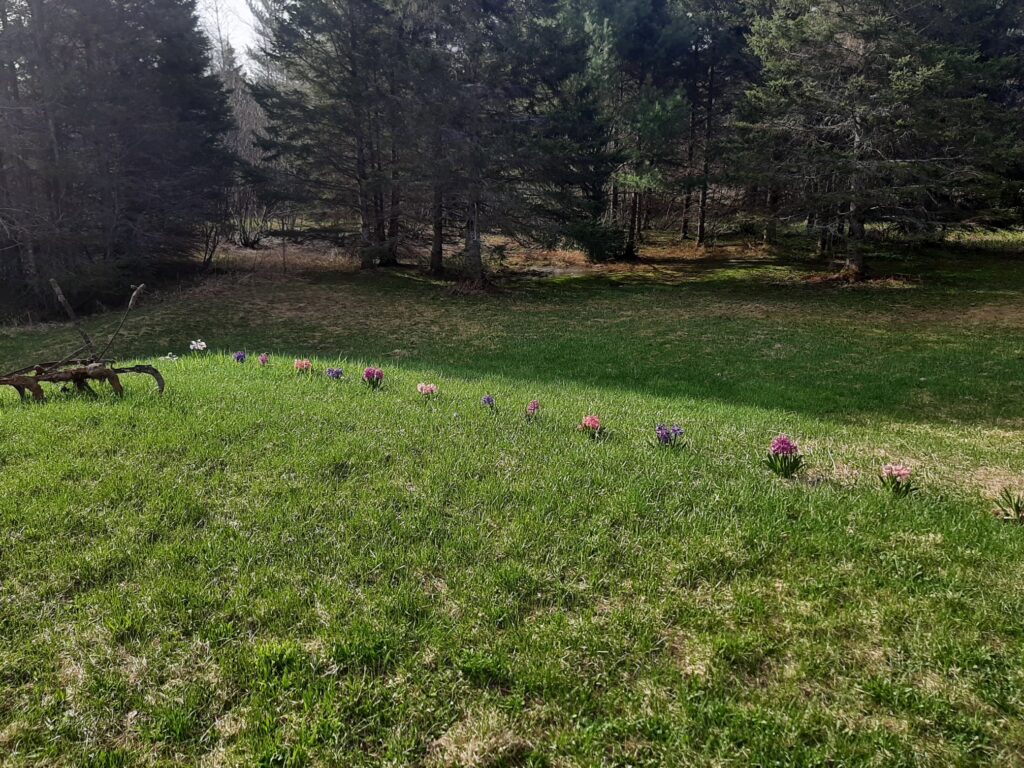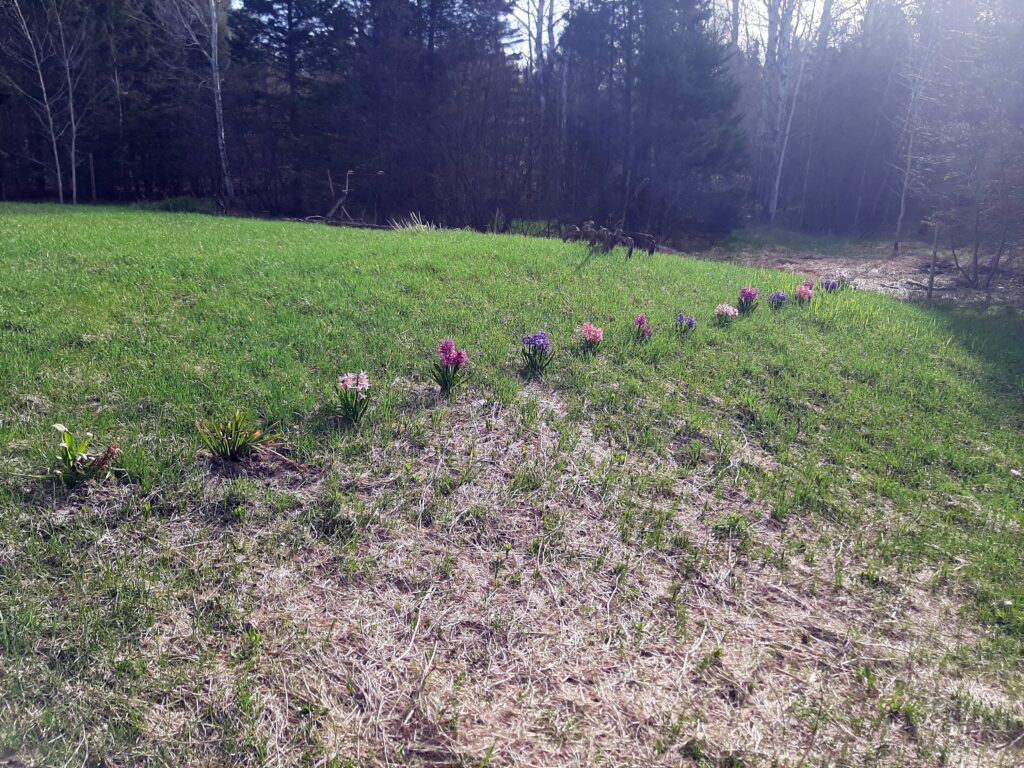 Thanks!
David